Sorry for the interruption! I'm not on the guest list. Please allow me to say a few words.
Family and friends, I need to ask you in this sublime moment to try to put aside those circumstances of yesterday that marked the path of our bifurcated lives. I beg you to listen with devotion and human understanding to these phrases that, inevitably and hastily… in gushes!, flow from my sorrowful father's heart. From this father who attends the wedding of his forever idolized son without invitation.
Son of the soul that today leaves with an egregious step and a firm gaze towards a path to be built that, in advance, I am sure, we all want to be successful and happy.
This inexplicable and ambiguous feeling that overwhelms my existence at this moment is still paradoxical. Joy and nostalgia forge into a single feeling and make a cold moisture surface in the tired pupils of my eyes. Tears of joy and sorrow, so common in these moments when a son gets married. Sorrow compensated somewhat by understanding that he found the complement for his imminent racking.
Son, today you leave the home that saw you born, grow, dream, laugh, cry, sing and even suffer… but the indelible imprint of your essence remains everywhere. The one that will forever be embedded, like a diamond garment, in the hearts of your parents.
Son, for us, your old people, although separated by life circumstances, you never grew up. Better, perhaps, would be to say that we did not want to accept that you did it so quickly and that your wings, so strong, each day even more than ours, quickly acquired the ability to soar through the skies and climb valleys, mountains, forests and savannahs.
Joy and grief! Feelings that, although found, are a tribute to your desire and willpower to achieve your goals; for forging in your crucible the challenges of life that will present themselves to you from now on and that you, with your brave tenacity and love, will turn into opportunities and success.
Joy and sorrow… yes! Ambiguous state of the soul that every dad must overcome on occasions like this. It is a natural mandate that it has to be that way, that it happen that way. In addition, it is worth remembering that one day I also did it when, following happiness and the hope of a loving affection, I left not only my home, but also those pristine and transparent tears that appeared in the eyes of my holy and self-sacrificing mother.
Son of my soul, today you begin to move along a new path, your own path, in which, surely, you will find flowers with exquisite nectar, like those that adorn the tables and rooms of this event. It is our wish, that of your mother and mine, as well as that of all the assistants, surely, that your destiny be so flowery, so multicolored and fruitful; the one you deserve and can reap, since we forge you in the forge of good deeds. We did it, in our opinion, until we obtained that resistant and diaphanous material that you carry inside and that makes you a man capable of achieving great achievements, those that you set your mind to and for which you work with the tenacity and zeal that characterize you! !, honestly and without stepping on anyone.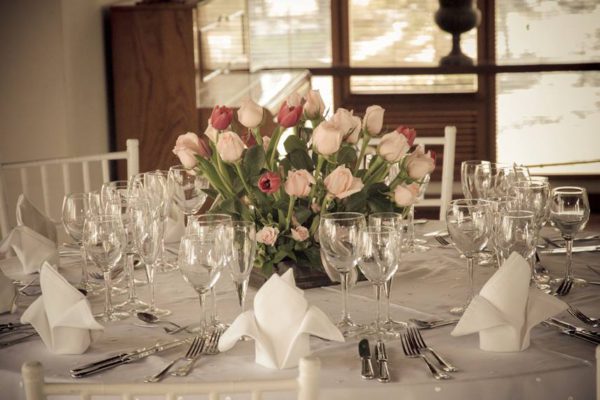 We know you will achieve anything. More, now that, fortunately, the woman you are marrying is a good being, with fertile ideals and decent sentiments; industrious, sensitive, romantic, cheerful, enthusiastic. Please keep it that way. Never try to change it so that it is as it seems to you that it would be better. Because she, then, would stop being her. Just trying, she would become another being, an unknown woman who would act so painfully different from the one you fell in love with one day and that you accepted as she was then.
It happened to me, I admit it. You know it and you have it as a mirror, my son.
If you accept these crumbs of my fiftieth experience, moreover, if you allow yourself to be guided by your values ​​and principles that you have instilled in your spirit, I guarantee you as a father that your new home, that cathedral of love that you build on a granite base and with a solid structure, You will be able to overcome the vicissitudes of the inexorable matrimonial crises that will test your mettle and courage… very from time to time.
Whatever the crisis that comes your way, remember that the solution, if you really want it, lies in the cause of the conflict, as long as you resort to the infallible tool for its resolution: respectful dialogue.
They must know that the most important thing in the construction and consolidation of a home begins with understanding, with understanding and internalizing that home is always plural, not singular. What a home is forged by two, a couple that offers trust, support, unrestricted commitment. A duo that conjugates in verses and at all times the verbs share, tolerate, respect, trust, communicate. Home is a pairing that plans goals in common, that enjoys triumphs and endures and overcomes losses without mutual flattery, much less individual blame. Two who never stray from heavenly guidance or parental advice. Two who trust in themselves and in the sum of all forces, without blaming anyone or anything for what may happen to them tomorrow. Less, if it is about mistakes. Two who never forget the path they have traveled up to now, no matter how unique or humble it may have been or will be.
Marriage will go far and even old if no one denies or faces the insipidity of their origins, of their origins; neither, the fact that one of the two has achieved more things or has been more or less wrong than the other.
A fundamental precept for the success and happiness of the couple is never forgetting the existence and assistance of their parents. Your old ones! Those beings who not only gave them life, but also gave their lives and will always give for their children in exchange for nothing… or, perhaps, just for a smile.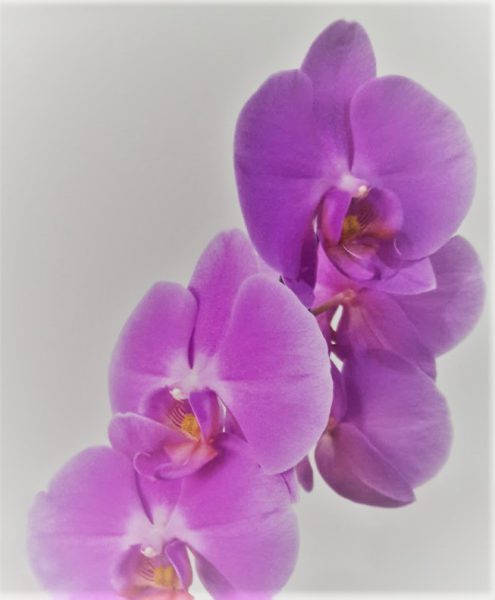 Your old people!, to whom it is up to you, not only to surpass them in everything good, trying not to repeat their mistakes, and this is a translucent challenge that remains for them, but to love them, accompany them, protect them and not leave them adrift in the inevitable and inhospitable sunset flushed with their busy lives; They have done well or badly as parents at the time. Opportune presence and comprehensive posture, in particular, when more of their caresses and pampering will need their silver hair, their curly skin, their dull eyes, their memories on their way to the involuntary and inexorable cold of oblivion… Loving and fraternal assistance that perhaps in a few years you are going to require and want to receive from your progeny, regardless of how good or bad you have been as parents.
For those who didn't know me, yes, I am the father of the groom! Thank you.